BPMN 2.0 for Enterprise Architects
Learn how to model business processes with BPMN 2.0
4.6 ⭐️⭐️⭐️⭐️⭐️ (76 Ratings) 453 Students
What's inside?
Process documentation is a necessity for every organisation to ensure quality standards and optimise performance. The Business Process Model and Notation (BPMN) is a standard published by the Object Management Group (OMG). It provides a standardised notation that simplifies the design and execution of business processes.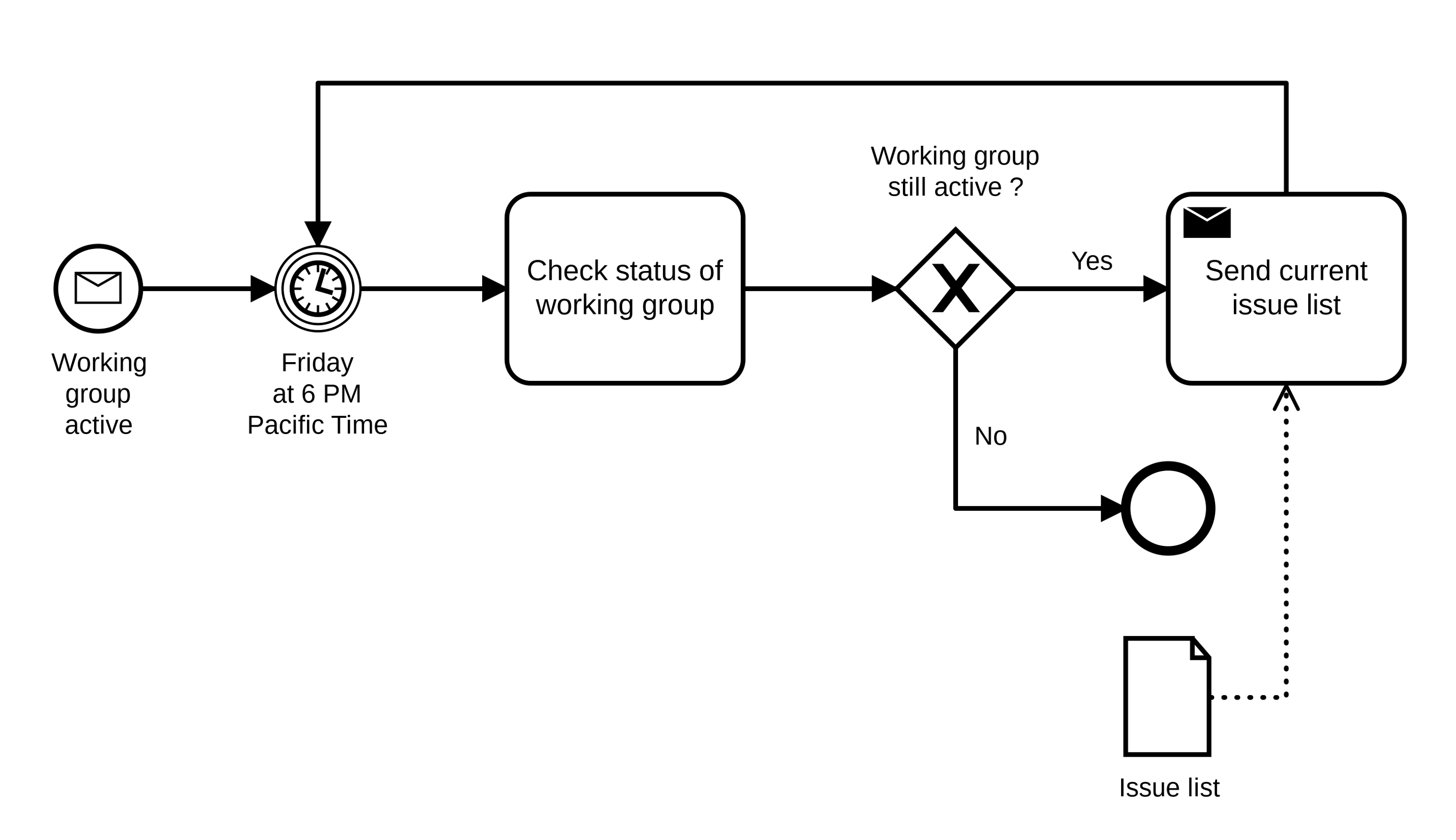 BPMN Elements
The main part of the course is about BPMN elements which are considered as the building blocks of any BPMN diagram. They allow to model the flow and behaviour within business processes. This includes swimlanes, activities, events, gateways, data objects and artifacts.
Case Studies
The course concludes with two case studies, which allows for the application of the newly acquired skills and knowledge. By analyzing these scenarios through the lens of BPMN, students will gain a deeper understanding of how the model works and how it can be used to improve efficiency and effectiveness.
Preview
This lecture covers Event Sub-Processes as part of the section on BPMN Elements. You can find more free lessons on my YouTube channel - you don't want to miss out on that.
Skills you will gain
Course Curriculum
What people are saying?
"The course is organized in an extremely professional manner, the concepts are described in a clear, simple but effective manner. I really appreciate Aron's effort in organizing the concepts and making them simple but clear and detailed."
★★★★★
Alessandro N.
Udemy Rating
"So far So good. Clear concise presentation."
★★★★★
Matthew S.
Udemy Rating
"I found the explanations very clear and loved the case studies at the end."
★★★★★
Wendy H.
Udemy Rating
"I´m looking for a career change and wanted to widen my field of expertise, so I searched for an introductory course in BPM on Udemy. I ended up finding this one and I have to say, I´m very glad about it. The lessons cover all the basics that are needed and explain the concepts of all the different aspects in a logical and beginner-friendly manner. And thanks to the well thought through structure of the course, it was possible to watch just two or three lessons at a time (whenever I had a break at work) and still grasp the concept as a whole once I was done."
★★★★★
Kevin L.
Udemy Rating
"Good course. Great learning."
★★★★★
Mukul P.
Udemy Rating
"Clear and easy to understand."
★★★★★
Donna R.
Udemy Rating
FAQs
Advance your career now.
Begin your journey today and learn how to model business processes with BPMN 2.0.
---
---
Copyright © 2023 Aron Lange, All rights reserved.